The "PiPs" peer learning conference 2022
Planning
As an organisation, PiPs seeks to build a community of like-minded individuals to share their enthusiasm for medical education and provide a platform for sharing of ideas, projects, and knowledge. The Covid-19 pandemic posed a challenge for PiPs, and like many other organisations, we had to quickly adapt from our usual working arrangements to incorporate new ideas and technologies to continue our work. After the lifting of Covid restrictions, HEE were keen for PiPs to continue our work and arrange a face-to-face conference.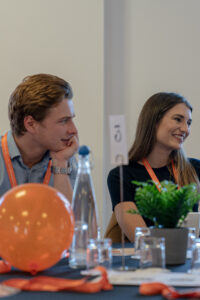 Mishal and I (Jessica ) volunteered to co-leads the conference – we both had experience working with PiPs however this is the first time we had taken on the responsibility of organising an event. Our first challenge was to create a conference committee as many of our 'veteran' PiPs members were unable to contribute for varying reasons (moved abroad, CCT examinations are a couple of examples).
Although unable to commit to the conference, many of our established committee members offered support and guidance throughout the planning process and their experience and advice was greatly appreciated and taken on board. Luckily, we managed to recruit enough committee members, many of whom were brand new to PiPs and represented teaching fellows working at the University of Central Lancashire (UCLan) (my current work colleagues).
Our conference planning took place exclusively online, perhaps one beneficial outcome of the pandemic, which meant that most committee members were present at each of the meetings. We met approximately once monthly in the lead up to the conference and all decisions were made taking into consideration the views of the committee. Most of the administrative tasks such as contacting and liaising with delegates, organising tables and schedules, as well as the organisational tasks such as contacting the venue and suppliers and buying items required for the conference were undertaken by the co-leads.
The other committee members were mainly involved in discussions surrounding the conference, for example, deciding on potential speakers and how to organise the marking scheme for posters/oral presentations, but did not have any specific individual roles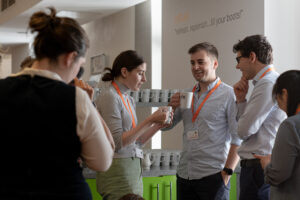 The event
The PiPs Summer Showcase 2022 took place on Monday 20th June, 2022 at The Studio, Manchester. This venue was chosen as we had previously held a PiPs conference at this venue so we know that it was a suitable space (with good food!).
Each of our committee members facilitated a table of delegates and their main role was to stimulate discussion and engagement, act as a point of contact for any queries or comments and ensure that all delegates were in the right place at the right time! Committee members were also present earlier in the morning to help with setting up the venue, assisting with registration and directing delegates around the building.
Learning from experience, we wanted to ensure that the oral presentations were spaced out throughout the day to reduce the amount of time delegates were sat down and passively listening. We managed to do this by incorporating our speakers in between the oral presentations as well as including a morning break in the schedule.
Our speakers were selected based on discussions and recommendations from committee members, previously experiences with certain speakers, and ability to talk about varying subject areas to create a diverse and engaging timetable. We were successful in achieving this and delivered 3 very different talks: educational theory, careers in medical education, and the use of social media in medicine. The speakers were well received and commented upon how impressed they were with our set up.
We received a healthy number of abstracts in 2022 (31) which meant we were able to offer presentation opportunities to many delegates: 9 oral presentations and the 9 poster presentations. 17 abstracts were accepted for poster presentation however several (8) presenters did not attend the conference although no apologies were received. All oral presenters attended on the day. A few abstracts (6) were rejected from the conference since they had no relevance to medical education, which was the only requirement we advised in our call for abstracts. The quality of presentations (both oral and posters) was of high quality and a pre-formulated scoring rubric was issued to our judges to aid their decision-making. A runner-up and winner were awarded for the oral and poster category.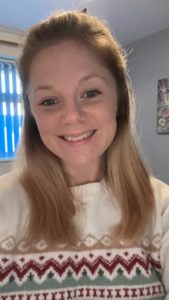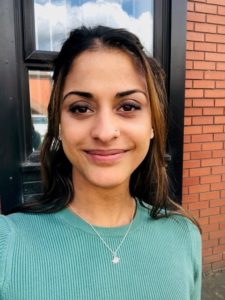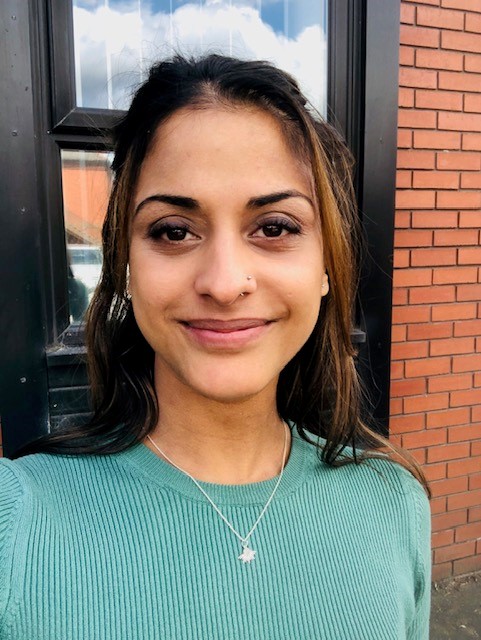 highlights
31 abstracts received
9 oral presentations
9 poster presentations
Brand new careers fair
new in 2022
careers fair
A new idea that we incorporated into the day was a careers fair. We invited representatives undertaking 'F3' jobs with some medical education involvement, both University and hospital based, some partly clinical and some full time education, to give a short presentation to delegates about their role and answer any questions. We ran this in a careers carousel type of event where each group rotated around approximately every 5 minutes so that had chance to speak to each individual representing a different job. The delegates asked questions about postgraduate qualifications, salary, clinical/non-clinical split and were exposed to several post-foundation jobs available in the North West.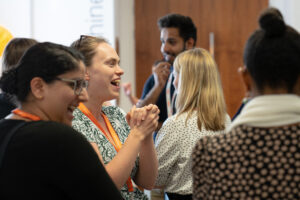 "The delegates asked questions about postgraduate qualifications, salary, clinical/non-clinical split and were exposed to several post-foundation jobs available in the North West."
the venue
A special mention must be given to the team at The Studio who provided a fantastic venue and kept our delegates and committee members very well fed throughout the day with plenty of snacks and a delicious cooked lunch!
our evaluation
PiPs has been running since 2017 sharing learning in peer teaching, teaching skills, community and education leadership. Here Jess shares her teams learning from 2022
whaT WENT WELL
We received lots of abstracts from delegates and were able to put together a full and diverse programme of oral and poster presentations.
The feedback received from delegates was overwhelmingly positive with many of those attending expressing an interest in engaging with the PiPs committee in future.
We managed to engage healthcare professionals involved in medical education outside of the remit of doctors for the first time.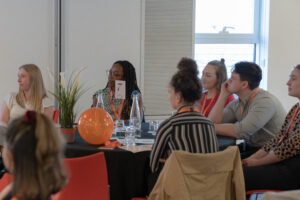 WHAT WE LEARNT
Many delegates did not attend on the day so we were expecting and had catered for many more than attended.
The administrative undertaking of organising a conference was a heavy workload- HEE have agreed to support with this in the future going forward.
Perhaps the wider committee members could have been allocated specific roles to help support the co-leads in the planning phase of the conference to reduce the burden and spread the workload more evenly.
what i gained as a leader
The conference gave me the opportunity to develop my confidence and abilities in public speaking. Through my work in medical education at a University, I have become more confident in presenting to groups however the conference was the largest group of people that I have spoken to before and felt like a natural progression. I was surprised at how comfortable I felt speaking to such a large group of people as I had always considered this to be a weakness for me. Speaking at the conference has proved that I am capable of addressing a room full of people and I am encouraged to present in the future eg oral presentations whereas previously I would always opt for the poster option.
This is the first time I have been the leader of a group or taken charge of organising such a large event, usually I have been more comfortable being a team member. This role highlighted what I know about myself; I have many helpful qualities as a leader such as strong organisational and people skills however I find it difficult to manage others and perhaps this is why the bulk of the workload was done by the conference leads and not allocated to others. In future, I would like to work on my delegation skills and take a step back from specific tasks, taking on an overseeing role as the lead.
Organising and delivering a conference has shown me how much time and effort goes into such events. I have been a member of conference committees in the past however have held relatively minor roles and haven't necessarily appreciated the bigger picture and wider elements that are involved. I think this will improve my engagement and appreciation in future as a team member of conference committees and also as an attendee of conferences.
next steps
Looking to the future, regular summer showcases and other training events continue to be our aspiration!
We are pleased that the University of Manchester is now delivering regional core teaching skills to our foundation doctors. To find out more contact PRiME at the Medical school of Manchester University