Jess
Foundation doctor teacher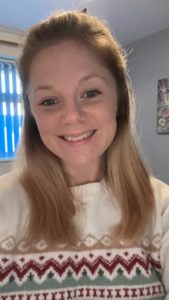 As a keen teacher and someone who wants medical education to form a major part of my future career, I have lots of experience in taking part in other people's teaching programmes but not necessarily the experience in the organisation of teaching. This year I decided to challenge myself and organised and took part in the delivery of my own teaching programme.
Hints and tips from an online peer teaching project
Here are some useful hints and tips I picked up along the way!
Preparation
recruit in advance! Ensure times and dates of sessions are clear from the beginning and send regular reminders (2 weeks and then 1 week in advance!) to prevent any last minute "drop outs". Make it clear what is expected of the facilitators and any resources that may need to be created to support the teaching – I found it useful to send them my own example to work from.
Choose your platform wisely
as much of our teaching remains online for the time being, make sure to choose an online platform that you are comfortable and competent in using. As a complete technophobe, I had a practice run prior to delivering the first session to avoid any unnecessary mishaps during the live session.
Advertise to your learners
reaching your target audience is important in making sure you get the numbers at the teaching sessions. As my teaching programme was a surgical case based discussion series, I approached the surgical society associated with a local University so that I could use their social media platforms as a means to advertise sessions and reach my target audience. This also meant that the responsibility was shared between me and their committee as it is in their interest for the programme to be a success also!
Effective teaching practice
Addressing mutual expectations between yourself and your learners can be especially tricky during online teaching. Outlining the structure of the session is useful in informing the learners of what they can expect eg quizzes/breakout rooms etc. Setting out "house-keeping" at the beginning eg cameras on if possible, microphones off if not talking and revisiting this throughout the session if required can be helpful too. Ultimately, we are teaching adult learners and it is up to them to engage however we can provide regular encouragement to try and create a friendly learning environment.